Calendar: On Tour, On Stage
(updated 1/29/2019)
---
Claudia's SongShop (workshop in song interpretation) continues most Tuesday evenings at DePaul School of Music; occasional Saturdays in Hyde Park, and monthly sessions in Metro Detroit. Learn more at SongShopLive.com.
---
SATURDAY, FEBRUARY 16 at 7:30 pm




SongShop Live offers you A Valentine Potpourri
With Beth HALEVY, Claudia HOMMEL, David STEPHENS, Drew FASE, Elisabeth HOWARD, Evelyn DANNER, Leona ZIONS, Vivian BECKFORD, and Philip SEWARD at the piano
we're excited to offer international performer and teacher Elisabeth Howard's Chicago début!
DePaul School of Music Recital Hall (lower level)
(SW corner of Fullerton and Halsted)
Ample street parking. Doors open at 7 PM. Light refreshments will be served after.
Suggested donation $20, VIP seating for 35 and more supports our Scholarship Fund.
Reservations taken at our RSVP page or call 773.509.9360
---
FRIDAY, MARCH 29 at 8 PM


Nighttown Club of Cleveland
12383 Cedar Rd in Cleveland
I'm excited to come back to Nighttown Club with the fabulous singer-pianist Elizabeth Doyle (as Marian McPartland said, "one of Chicago's most captivating performers"—NPR Piano Jazz). We get to play with my favorite Cleveland sidemen, Walt Mahovlich of Harmonia on accordion and clarinet and Adam Tully on bass.
Ici on parle français. I'm looking forward to catching up with our Cleveland area francophones and francophiles, so come early for a scrumptious dinner. We'll play two sets starting at 8 PM. The music charge is $20. There's no drink or dinner minimum. Reserve your place: 216-795-0550
Visit [www.nighttowncleveland.com](https://www.nighttowncleveland.com)
---
SATURDAY, MARCH 30, 2019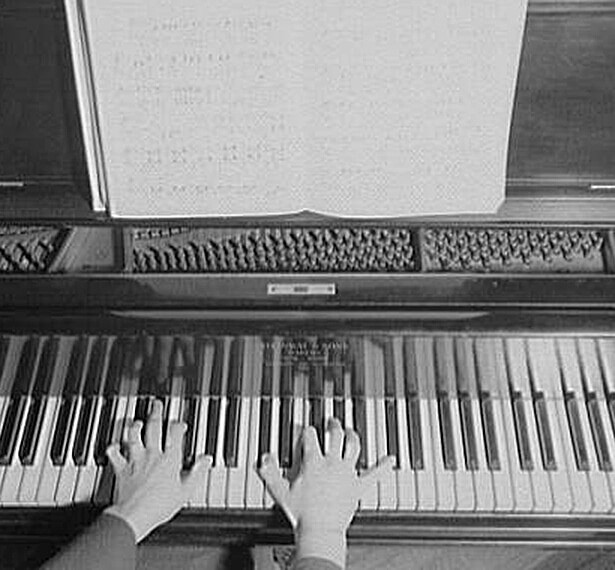 6:30 pm gallery preview
7:30 pm concert
THE FRICK PITTSBURGH
7227 Reynolds St, Pittsburgh, PA 15208
Hear the Photos: See the Songs - our Vocal Canvas concert celebrates Street Photography to Surrealism: The Golden Age of Photography in France, 1900-1945 Our palette of sound includes songs of Gabriel Fauré, Ned Rorem, Edith Piaf, Charles Trenet and Elizabeth Doyle.
Paris-born vocalist Claudia Hommel has made a specialty of bringing cabaret to galleries and museums along with her musical partner, singer-pianist-composer Elizabeth Doyle, accordionist and clarinetist Walt Mahalovich, and bassist Adam Tully. Join us for a special evening that will transport you to the streets of Paris.

$25 members; $30 non-members and guests; $15 students. Advance registration and pre-payment required. Ticket price includes exhibition admission, French 75 cocktail or glass of French wine (21+), and hors d'oeuvres.
A limited number of VIP pre-concert add-on tickets are available to join Chief Curator Sarah Hall and Parisian chanteuse (and former museum archivist) Claudia Hommel in the galleries as they share their insights and enthusiasm for the colorful life behind these black and white photos in this walking, talking musical conversation. Begins at 6:30pm. Add-on cost $15.

---
IN THE WORKS
March 28, 2019: Pittsburgh area community concert for the Pine-Richland School District
September 12-22, 2019: Chicago Paris Cabaret Connexion holds its own Tour de France. Reserve your place now at www.cabaretconnexion.org/program_join.php